Restaurant Consulting Services
All restaurants need help sometimes. Whether you're just starting out, trying to turn things around, or looking for an exit plan, getting unbiased insight from an outside voice can make all the difference.
That's what we do. It's not magic. It's the experience, knowledge, and skill that comes from over 25 years of helping restaurants like yours find their bread and butter.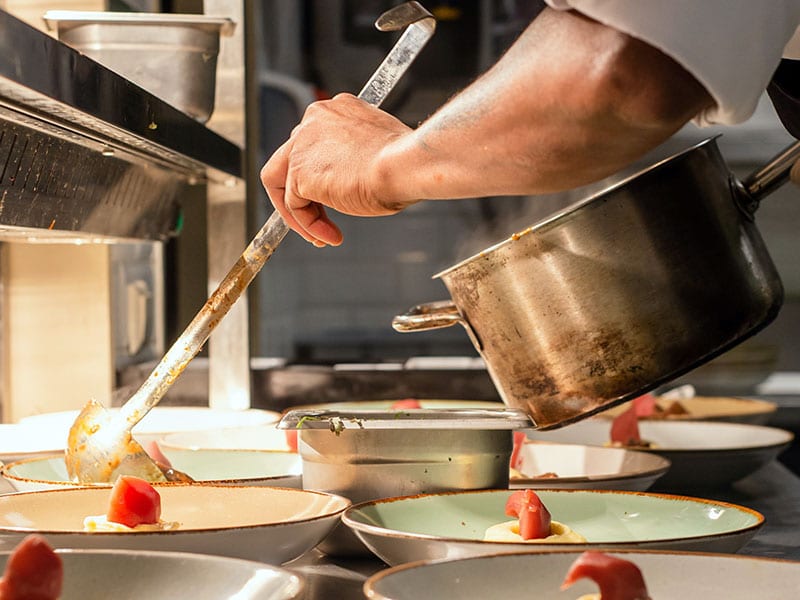 Buying or Opening a Restaurant

There's nothing like starting a new restaurant. There's nothing like the challenges that come with it, too. Feasibility studies, concept development, menu revisions, staffing? We've got all that covered and more.

Growing Your Restaurant

Let's face it: Restaurant life is never easy. Whether you're struggling to turn things around or are looking to scale efficiently, we can identify your roadblocks and implement the strategy to reach the other side.

Selling Your Restaurant

You gotta know when to hold 'em and when to fold 'em. When it's time for an exit strategy, we can help you increase the value of your restaurant and navigate the selling process.
Restaurant Assessments
Our assessments are a great way to get clarity into the challenges you're facing.
Schedule one today, and let's get your ship pointed in the right direction.
FOH Assessment

Like a secret shopper on steroids, we help you identify areas that are hurting your atmosphere, service, food quality—and ultimately sales.

BOH Assessment

The Back of House assessment lets you see culinary and kitchen operations from an outside perspective. Issues in the back of house can have a huge impact on your guests' experience, not to mention your bottom line.

Office and P&L Assessment

We'll act as a stand-in HR rep or operating partner, reviewing your office organization, employee files, and expenses as a percent of sales.