About Us
Salt & Cayenne Restaurant Consulting exists to help independent restaurant owners and operators find success. Led by industry veteran David Wyatt, our four-walls focus can help you streamline operations and improve your restaurant's profitability.
No matter where you are on your journey as a restaurateur, having an experienced restaurant professional by your side can set you up for unlimited success.
Sometimes you need a little salt, and sometimes you need some cayenne.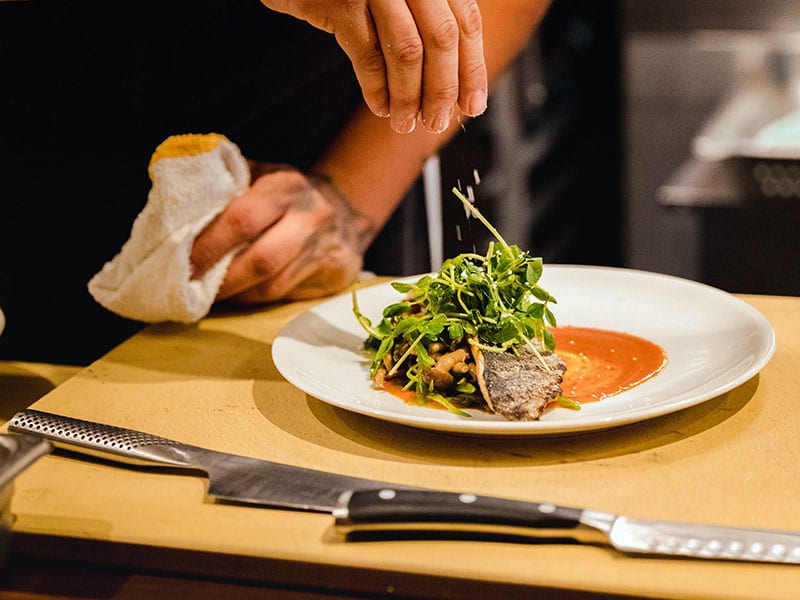 About David Wyatt
With 25+ years opening, owning, operating, and consulting for restaurants, David brings his collection of skills to independent owner/operators and investors in his home base of Nashville, TN and across the nation.
A huge fan of developing streamlined systems and processes, David gets excited about finding efficiencies, growing restaurants' top and bottom lines, and finding new and creative ways to streamline operations. His love of numbers means he can break down your P&L or build you one from scratch. And while he knows the restaurant business, he knows food too: His culinary background and sommelier certification bring a wholistic approach to his work.
For David, this journey started with buying and renovating an old Italian spot before he finished college, working 90-hour weeks just to keep things afloat. There have been many other stops along the way, and each one has given him another layer of insight to help restaurateurs thrive. Here are a few of the highlights:
Opening 40+ restaurants
Completing his culinary degree at the Cook Street School of Fine Cooking (Certified Chef through American Culinary Federation)
Helping to launch 2 franchises (a fast-casual bakery and a fast-casual Mexican restaurant)
Writing menus, training materials, and operations manuals
Working as a temporary HR/hiring manager to staff restaurants
Performing feasibility studies and cash-flow projections
Writing comprehensive business plans for new restaurants
Working as a trainer, manager, and general manager for a nationally recognized upscale restaurant (3 markets and 5 restaurants)
Developing a wine list that won a Wine Spectator award
Working as opening GM and director of operations for a restaurant group's new concept, building the culture, people, systems, processes, and standards
As you can see, there isn't much David hasn't tackled in his career. Whatever challenges you're facing, the odds are good that he's seen it before and can help you come out stronger on the other side.
What does David do when he's not thinking about you and your restaurants? You can find him spending time with his two sons, Jack and Sam, and his wife April. He loves to golf, bake, and sample new wines and scotches.