Growing Your Restaurant
Sustaining success over time is hard for any restaurant. Rising food costs, employee turnover, shifting food trends, and economic instability can all wreak havoc on a restaurant's well-being. And in some cases, what worked in the past simply isn't working any more.
We have a track record of working closely with restaurants to identify problem areas (whether FOH, BOH, or administrative) and implement solutions that have a direct impact on your bottom line.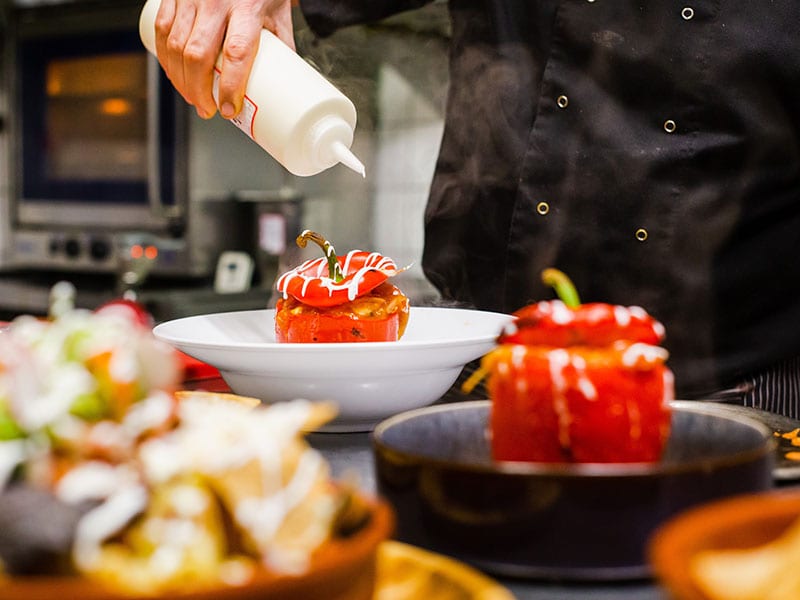 Our Services
Menu & Wine List Audit/Engineering
For your menu, we'll examine which dishes are selling and which are not, which are the most profitable and which are not. Based on your product mix, sales, and individual plate costs, we'll help you re-engineer your menu to maximize your current guest counts and keep food costs manageable without compromising on quality.
For your wine list, we'll see what's selling, what's not, and help build an appealing wine list that complements your menu. We will also look at regionality of the wines and help build a list that increases wine sales and encourages bottle sales through progressive offerings at different price points.
P&L Evaluation
We'll look at your P&L and identify where we should start to help make you more profitable: food costs, labor costs, or other expenses. We'll also work with you to build a P&L that can be used as a tool moving forward and help you identify key numbers—break-even sales, target labor hours, etc.—so you can quickly and easily measure your costs on a weekly basis. Don't have a P&L? We'll help you build one that fits the specific needs of your restaurant.
Dining Room Operations
We've all been to restaurants where the experience is great one time, so-so the next. They don't have the processes in place to be consistent night after night. We'll assess your operations and help build systems where needed so you can provide consistently great service to your guests. This typically includes a combination of continued staff training, checklists, training materials, and other forms to aid daily and weekly operations.
Onboarding Process
We'll provide you with the training and materials you need to turn an applicant into your next rock star employee. We'll cover everything from conducting effective interviews, creating engaging orientations, and building training schedules and corresponding materials to get your new employees up to speed. We'll also help you identify and train current members of your team to become trainers.
Restaurant Assessments
Our assessments are a great place to start when you're trying to
turn around a struggling restaurant and build towards the future.
FOH Assessment

Like a secret shopper on steroids, we help you identify areas that are hurting your atmosphere, service, food quality—and ultimately sales.

BOH Assessment

The Back of House assessment lets you see culinary and kitchen operations from an outside perspective. Issues in the back of house can have a huge impact on your guests' experience, not to mention your bottom line.

Office and P&L Assessment

We'll act as a stand-in HR rep or operating partner, reviewing your office organization, employee files, and expenses as a percent of sales.
Get More Info
Need a hand? Request a free initial consult
by filling out this form and we'll be in touch soon!